Hi guy's!
I've been playing around with my ION 330HT-BD (yes BD stands for Blue-ray disc!) and I must say, used together with XBMC on Ubuntu, that this is the best MediaCenter I have ever owned!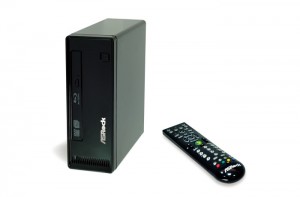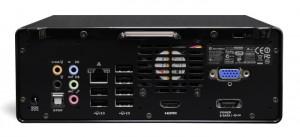 Specifications
Intel® Dual Core Atom? 330
NVIDIA® ION? GPU with Full HD 1080p playback capability
BD (Blu-ray Disc) Combo
EuP 2.0 Ready
802.11 b/g/n wireless LAN
Capable to support RAID 0, 1 by adopting the 2nd 2.5? HDD
Powered eSATA/USB port
MCE Remote Controller
Energy Star 5.0 Level
Read more about it here -> ION 330HT-BD
UPDATE: For installation and configuration of XBMC on the ASRock, you can read the Complete & Easy XBMC Install script for ION Based Systems over at the XBMC Forums.