Now that VMware has released their new vSphere 5 into the public, questions always come up on how to make a bootable vSphere 5 USB installation media. As of now there isn't any official way of doing this if you are using a Microsoft, Apple or Linux GUI  based OS. So I have made a small step-by-step guide on how to achieve this. So here we go…
1. Download UNetbootin and run the software (Windows – Mac OS X – Linux).
2. Download the VMware vSphere 5 ISO file -> VMware Download Center.
3. Start the UNetbootin application and choose Diskimage (ISO) and browse to the downloaded ISO file.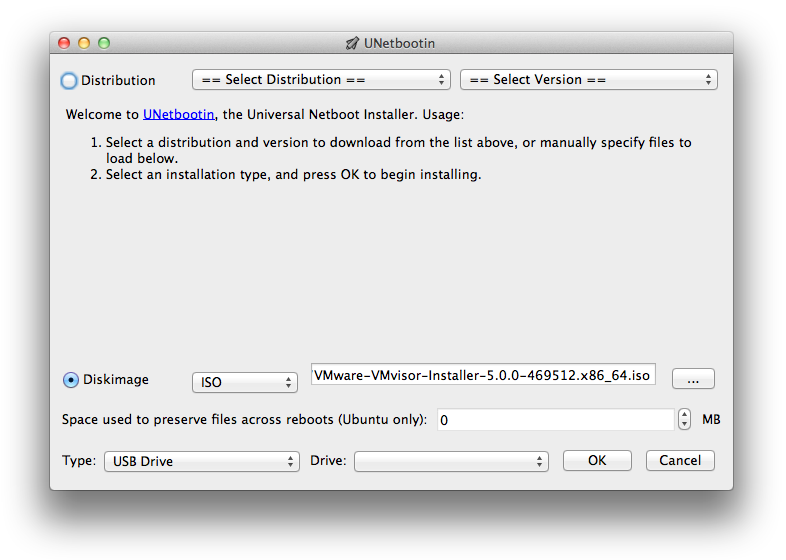 4. Choose Type: USB Drive and choose the correct USB drive letter that you want the bootable installer to be installed to.
5. You are now done! Just make sure you edit the boot sequence in your BIOS (UEFI mode on some systems).
You can also visit the vSphere 5 documentation online.
Please post some comments if you feel like leaving some feedback!