Have you noticed how hard it is to be able to find all the info you need when it comes to Gran Turismo 5?
– Master car list?
– Credit grinding guide?
– Event list and reward cars?
– XP (Experience) levels?
– Trophy list?
– For both A-spec and B-spec?
Well, wonder no more, as garbuckle (GTPlanet) have created the ultimate guide. The main page is a matrix of credit/xp formulas for all the events. With overview of cars, gears, items, trophy and much more.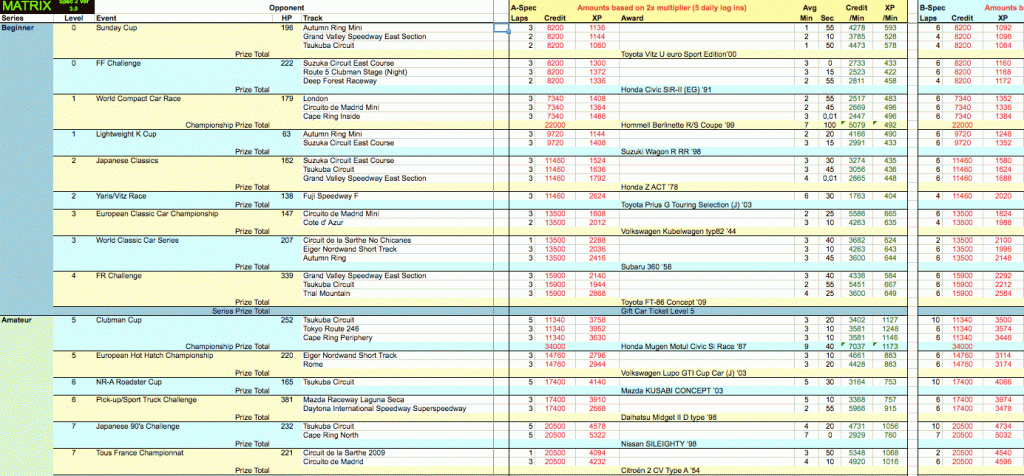 You can download it or have a look at it online (frequent updates):
– GT5 Matrix Spec 2 via Google Docs
– GT5 Matrix Spec 2 Excel file (Zipped)