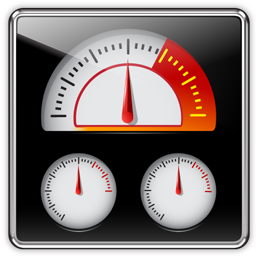 Summary:
Have you ever wondered how to quantify the benefits of virtualization to your management? If so, please consider using vBenchmark.
vBenchmark measures the performance of a VMware virtualized infrastructure across three categories:
– Efficiency: for example, how much physical RAM are you saving by using virtualization?
– Operational Agility: for example, how much time do you take on average to provision a VM?
– Quality of Service: for example, how much downtime do you avoid by using availability features?
vBenchmark provides a succinct set of metrics in these categories for your VMware virtualized private cloud. Additionally, if you choose to contribute your metrics to the community repository, vBenchmark also allows you to compare your metrics against those of comparable companies in your peer group. The data you submit is anonymized and encrypted for secure transmission.
Key Features:
– Retrieves metrics across one or multiple vCenter servers.
– Allows inclusion or exclusion of hosts at the cluster level.
– Allows you to save queries and compare over time to measure changes as your environment evolves.
– Allows you to define your peer group by geographic region, industry and company size, to see how you stack up.
System Requirements:
vBenchmark is packaged as a virtual appliance with the following configuration:
– vCPUs: 1
– vRAM: 1.5 GB
– vHDD: 5 GB
Compatible Browsers:
– Firefox 9+ (Windows)
– Firefox 5+ (Linux)
– Chrome 12+ (Windows & Linux)
– Safari 5+ (Mac)
– Internet Explorer 9+ (Windows)
Instructions:
There are 3 deployment options for vBenchmark:
– OVF: can be deployed directly to vCenter server 4.x, 5.0 and vCloud Director 1.x.
– OVA: can be deployed on vCenter server 4.x and 5.0.
– VMX: can be opened in VMware Workstation, VMware Fusion and VMware Player.
Once the virtual appliance has been deployed and powered on, you can access the vBenchmark application from a web browser by entering the IP address of the virtual appliance.
Download it at the VMware Labs Flings section -> vBenchmark