If your e-mail gets stuck in the Drafts-folder when you try to send an e-mail from either OWA or Outlook, there are a couple of things you should check. I'm guessing you already have checked the settings under ECP – mail flow -> accepted domains/recieve connectors and send connectors. Including the Exchange 2013 Help – Configure Mail Flow and Client Access (TechNet) for any other settings you might have forgotten.
1. What you probably haven't done or checked is the following – adding the correct DNS lookups in ECP – servers: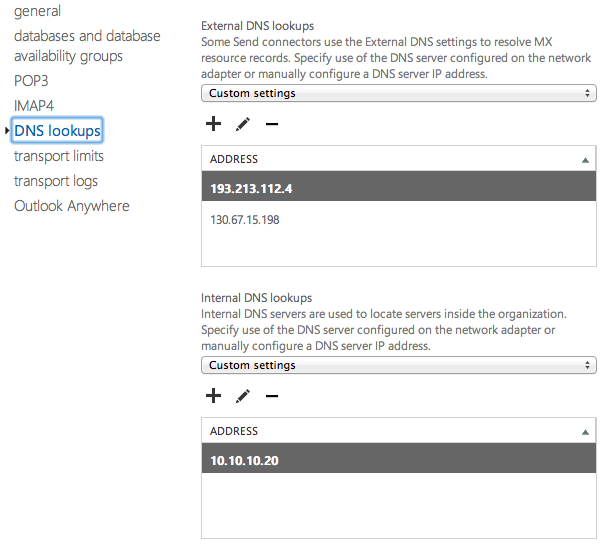 2. Select Custom setting for both External DNS lookups and Internal DNS lookups. Now add an IP address of a known (i.e. your ISP's public) external accessible DNS server(s) to the External DNS lookups, and add the IP of your internal Domain Controller to the Internal DNS lookups.
3. Restart your Exchange Server and everything should work properly.
PS! Please use the comments field below for questions or any other feedback!